Our Past
The Amateur Radio Association of the Tonawandas was founded November 6, 1954.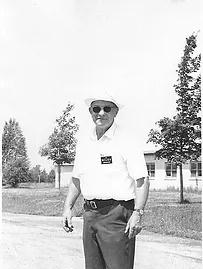 The incorporation papers of February 27, 1957, said ARATS was organized to facilitate the exchange of information and general cooperation between members and:
To promote radio knowledge, fraternalism, and individual operating efficiency.
To conduct club programs and activities so as to advance the general interest and welfare of amateur radio.
To do any and all things necessary or proper in connection with or incidental to any of the foregoing purposes.
The territory in which its operations are to be principally conducted in the western part of the State of New York.
The club has never deviated from its original aims.
The club publishes a well-rounded monthly paper, The Coherer, carrying information on coming meetings, member activities, and vital information.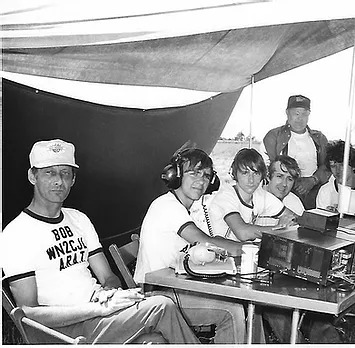 ARATS has a 2-meter FM repeater (146.955+) under the W2VCI call on the air that is used to contact other local amateurs.
The club also has a Thursday night 2-meter net at 8:30 p.m. on 146.955 -offset
The club also has a 10 meter net on Tuesday nights at 8 PM on 28.450
One of ARATS major activities is Field Day. In this activity, we have placed in the top 20 nationally, a score worthy of recognition.
The club has two awards for outstanding activity. One is the silver cup established as a memorial to Ed Wozniak, W2JUV, who died in 1978. This is given to the most active individual participating in Field Day. The other annual award is a plaque given to the year's outstanding member based on activities as an amateur and benefiting the club.
In the spring of 1982, this award was renamed the Nelson Griswold Memorial, in memory of the many years of service that Nelson gave to the club and community.
The club has also maintained a long-standing affiliation with the North Tonawanda Emergency Management Office, in order to better serve the community.
ARATS club meets in the Community Room of the City of Tonawanda Municipal Building (City Hall) located at 200 Niagara Street, in the City of Tonawanda. Meetings are held at 7PM on the third Wednesday each month except for July and August when other activities are held. Meetings are preceded by a program period usually conducted by an invited guest. Visitors are cordially invited to any of our meetings.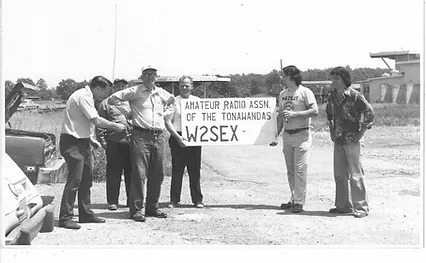 ARATS new call sign W2VCI (WHISKEY TWO VICTOR CHARLIE INDIA) is a vainty call sign.
Back in 2020 I applied to the fCC and was granted approval for the call sign W2VCI, the history of the call sign is that this was one of the founding fathers of ATATS.
This was to honor him as well as keeping the history of our club.
The Call W2VCI is our new club call sign for are Field Day activities.
Grant Date: 11/17/20